01 June 2021 (Geneva). Baobabooks Education Sàrl (Baobabooks) today announced that its learning and education platform has been 
certified by Education Alliance Finland (EAF) for educational quality
. EAF is a company that is dedicated to evaluating the quality of learning solutions using a science-based approach developed by researchers from the University of Helsinki and EdTech experts.
"We are very pleased to have received an 'excellent' rating from Education Alliance Finland which is reflective of the care, focus and attention that our team brings to the work we do supporting educators and learners in the creativity process of writing a book," said Peter Nicholson, Founder and CEO. "As we seek to make education more accessible to all, it's important to ensure that our commitment to quality and education is of the highest caliber and that our platform is fun and engaging for learners while at the same time being practical and easy-to-use for educators."
EAF is a trusted player in the industry. Its approach measures the effectiveness of educational tools against comprehensive international standards for pedagogical practices and learning engagement. Product evaluations are conducted by trained teacher-evaluators and only approximately half the EdTech platforms assessed by EAF are awarded certification.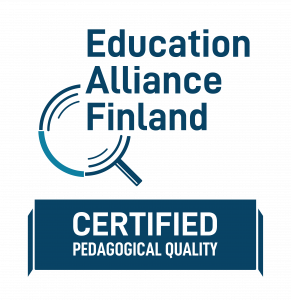 "Baobabooks provides pedagogically sound learning experience, helping students to learn to write and read stories. According to the evaluation results, the platform's best advantages are that it sparks creative thinking, self-expression and collaboration with peer learners as all stories can be easily shared with others. Bringing creativity at the core of learning is probably the best way to use technology in classrooms", says Olli Vallo, CEO of Education Alliance Finland.
The report received from EAF provides Baobabooks an important and value-added roadmap on how to continue to enhance the platform's features and functionality aligned with the evolving needs of educators today, while continuing to make it more engaging and fun to use for learners.
About Education Alliance Finland
Education Alliance Finland is an expert organization specialized in quality evaluation and certification of learning solutions. EAF Evaluation Method provides an academically backed approach to evaluating a product's pedagogical design. EdTech industry stakeholders around the world trust EAF to ensure solutions are independently certified to high-level quality standards. For more information please visit www.educationalliancefinland.com. 
About Baobabooks Education Sàrl
Baobabooks Education is a Geneva, Switzerland-based social impact company focused on partnering with parents and educators to support student creativity.  Through the company's online platform, educators can task students individually or in groups to write, illustrate and publish their own books while parents can empower their children to create books using the fun and intuitive website.  For more information please visit www.Baobabooks.com